From the morning until the end of the night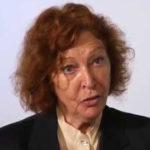 Justice Renate Winter is Chair of the committee of the Right of the Child. Justice Winter was appointed by the Secretary-General of the United Nations to the Special Court for Sierra Leone in 2002. She served as its Acting President from March to May 2004 and in May 2008, she was elected President.She is the current president of the RSCSL (Residual Court of Sierra Leone). In 1981, Judge Winter became a judge at the Vienna Youth Court, where she undertook projects to help rehabilitate youths with problems of drug addiction and mental disability. Justice Winter has also worked for the United Nations on projects related to youth and child soldiers, including in numerous African and Latin America countries , and has dealt with issues of organized crime and restorative justice. Justice Winter served as an international judge of the Supreme Court of Kosovo, as part of the United Nations interim civilian administration. Throughout the 1990s, Judge Winter chaired numerous international conferences on matters relating to juvenile justice and gender-related justice issues. She is the former President of the International Association of Youth and Family Court Judge and she is currently working with UNODC on terrorist matters concerning children. (2018)
Natalia Savcina is an expert in the field of assistance to victims of domestic violence and combating human trafficking. She has more than 12 years of experience in this field. Currently, she is the founder and director of the non-governmental organization Center for Social and Legal Innovations "Women's Initiatives". Since 2011, she has been working closely and effectively with Vivere on assistance to victims of human trafficking from the Persian Gulf region. She is also a member of the Public Council for the Protection of Patients' Rights at the Ministry of Health of Transnistria; a member of the Advisory Council at the Ministry of Social Protection and Labour, a member of the Union of Social Educators and Social Workers of Russia, a member of the "Transnistrian Platform for Prevention of Domestic Violence and Protection of Women's Rights".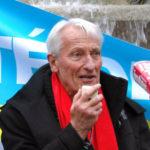 André Barthélemy was born in 1936 in Lyon. Since 1956 he has been actively involved in the fight against the Algerian war and the routine practice of torture by the French army. In a concern for efficiency, he became politically involved in a party created in the name of this cause and then, peace finally came, for self-management: the United Socialist Party (P.S.U), he was elected secretary of the Rhône Federation and then member of the National Bureau. After a first professional life in education, he created an atypical holiday and travel association: it proudly displays its dual objective: to democratize, by offering accessible prices, travel outside French borders and, at the same time, to discover, by appropriate methods, beyond the landscapes, even if they were as beautiful as the Yugoslav island of Cres where adventure begins, other societies and the political regimes they have chosen or suffered. A successful adventure since ARVEL, founded without money, without salaried staff, without shop, without office, became 20 years later one of the leading tourism organizations in France, outside Paris, delighting 20,000 travellers every year. With the support of the Board of Directors, André Barthélemy decided in 1990 to use a significant part of the accumulated funds to create Agir Ensemble pour les Droits de l'Homme, of which he will remain Chairman until 2012. In 30 countries, most of them in sub-Saharan Africa and Latin America, but also in Asia and Eastern Europe, AGIR is forging long-term partnerships to combat the various forms of barbarism: arbitrary arrests and detentions, torture, trafficking in human beings and especially children, deadly ritual practices, extrajudicial executions, death penalty…Always and everywhere it is a question of acting for the respect of life and dignity, in short to make human rights effective as they are affirmed in the Universal Declaration of Human Rights. André Barthélemy is appointed member of the Consultative Commission on Human Rights on which he will sit for 9 years. 2012, after having left the presidency of Agir of which he becomes honorary president, he joins VIVERE whose convictions, objectives and achievements he strives to make known in France.
After studying law at the University of Lausanne, Elie obtained a law degree and practices this profession within the Loroch, Elkaim, Blanc et Associés law firm. Very early on, he became aware of the issue of the defence of human rights, he chaired the LICRA Swiss section for 4 years and is one of the founding members of the "Coexistences" Association.
Very concerned by the causes defended by "Vivere", Elie Elkaim went on an observation mission to South Kivu (DRC) to observe the fairground chambers.
Within the Waldensian Bar Association, he directed the work of the Human Rights Commission before being elected President of the Bar in 2014. Since 2018, Mr. Elkaim has been at the head of the International Conference of Bars of Common Tradition (CIB).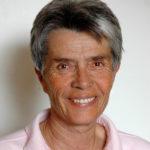 Born in Geneva on May 17, 1946. Holder of a degree from the Ecole de Commerce, then a certificate as a professor of physical education and sports at the University of Geneva. From 1975 to 1977, she volunteered with the organization "Frères Sans Frontière" and went to Burundi where she taught physical education, methodology and English basics in a normal school for young girls. 1978 resumption of PES teaching in Geneva schools. Volunteers during school holidays in Calcutta with Mother Teresa at the Lambarénée Hospital in Gabon.
In 1988, while continuing to teach, she volunteered at Sentinelles to set up the program for the release of Blind Child Drivers. Then follow-up of the programme and field missions. In 1993, she was also in charge of the Presidium program in Madagascar.
Member of the committee of the primary school teachers' union in Geneva for 3 years.
Since September 1996, he has been a member of the Presidium's Foundation Council, and since July 2010 has been its vice-president, as well as supervising several programmes (Senegal, Madagascar, Burkina Faso, Democratic Republic of Congo) and certain management tasks for the movement.
Became President of the Foundation in March 2014.
Ricardo Angora is a Spanish psychiatrist currently working in the public sector in Madrid. After getting a degree in Medicine, he began to collaborate with some health associations delivering healthcare for people in social exclusion in Madrid city. In 1994, he started the collaboration with Médecins du Monde Spain as humanitarian aid worker in the Bosnian conflict, later he continued the collaboration in other humanitarian settings like Peru, Central America, Afghanistan, Iraq, Darfur, Haiti, Lesvos and after a brief collaboration with Vivere, currently in Palestine. Meanwhile he has participated in the associative life of Doctors of the World and has been part of the Board of Directors from 1998 to 2004. He has also been a member of the Board of Directors of the National Spanish NGOs for Cooperation platform (CONGDE) from 2005 to 2009. Since then and until now he is member of the Board of Directors of the Human Rights section of the Spanish Association of Neuropsychiatry (AEN). Throughout his professional life he has been a volunteer activist for the universal right to health within Médecins du Monde.
Sally Anne Corcoran served with the United Nations for 17 years from 1994 to 2011, in the human rights, political and gender areas. Postings included a year as the Political Assistant of the UN High Commissioner for Human Rights a.i. & stints in UNICEF, WHO & the UN Secretariat, in Geneva, Switzerland. Field assignments included Haiti, The Dominican Republic, Croatia & Cyprus. All of which included a gender & human rights component. She actively worked against trafficking in women and girls in the UN mission in Cyprus.
She is currently an Irish Research Council (IRC) Doctoral Scholar and Lecturer at the Irish Centre for Human Rights, Faculty of Law, National University of Ireland, Galway. Doctor of Philosophy (PhD) In International Human Rights Law 2019. Master of Arts International Relations/Law: Johns Hopkins University, School of Advanced International Studies 1995 & 96, Washington DC & Bologna, Italy. Post graduate work: L'Institut International de Droits de L'Homme, Strasbourg, 25th Study Session, 1994, L'Universidad Pontificia ICADE, Madrid, Spain, Audited Comunidades Europeas 1991, Bachelor of Arts in International Relations, 1990, American University, School of International Service, Wash, D.C and graduate of Kylemore Abbey Secondary School, Connemara, County Galway, Ireland. She is the recipient of an Irish Government/Irish Research Council funding for her current research that examines the women, peace and security agenda and gender power-sharing in UN peacekeeping. 
Ariane Waldvogel became the Executive Director of the Pro Victimis Foundation in April 2016. After a few years spent with an NGO in Lebanon, she made her career with the United Nations (UNDP and WFP) and the Swiss Development Cooperation (SDC).
Over the years, she has held various posts abroad, particularly in Tanzania, India, Burkina Faso and Laos, as well as in New York and Geneva for the Swiss Mission to the United Nations.
Ms. Waldvogel has a University Degree in Politics of Lausanne and a Master in Development Studies from the London School of Economics.
| Name | Function | Conference title | Time |
| --- | --- | --- | --- |
| | Vivere 20 years committee member | Présentation des 20 ans de Vivere | |
| | | Présentation de l'association Vivere et de ses actions | |
| | Présidente de la fondation Sentinelles | Sauvegarde et accompagnement de femmes victimes de viol et de violences dans un contexte de guerre (RdCongo) | |
| | Fondateur d'Agir ensemble pour les droits de l'homme | Nécessité d'être accessible par / en soutien concret de petites organisations locales de défense des droits de l'homme dans les contextes les plus violents | |
| | Directrice de la fondation Pro Victimis | Assistance aux victimes du trafic des êtres humains | |
| | Irish Research Council Scholar at the Irish Centre for Human Rights | Protection des droits humains, et des droits de la femme en particulier dans un contexte de trafic | |
| | Psychiatre des hôpitaux de Madrid, volontaire et ancien président de Médecins du Monde Espagne | Santé mentale et droits humains | |
| | Présidente du comité des droits de l'enfant de l'ONU | Abolition de la peine de mort et de l'emprisonnement à vie de mineurs au moment des faits qui leur sont reprochés, conformément à la Convention Internationale des Droits de l'Enfant | |
| | Avocat, ancien Bâtonnier de l'OAV et intervenant ponctuel lors des Chambres foraines en RDC | Soutien à la Justice pour lutter contre l'impunité, Chambres foraines au Sud Kivu | |
| | Coordinatrice de ONG Women's Initiatives (Transnistrie). | Témoignage filmé d'une victime du trafic des êtres humains. Présentation de l'action dans le pays. | |
In early october 2019, in the flon area of Lausanne, Vivere will organize a photography exhibition. Luc Chessex and Scott Typaldos will exhibit on the theme of "Human rights". The sales will benefit Vivere's actions throughout the world.
On the 5th of October 2019, at the D! Club, Vivere will organize a concert made up of local bands. The entry tickets will benefit Vivere's work throughout the world. Partygoers will be able to use the same ticket to stay at D! until the night's end.
Address: Place Centrale 1, 1003 Lausanne
 Ana Maria Villamizar's concert will take place at Espace Rez, rue de Genève 19, 1003 Lausanne (Flon)
All costs in organizing the exhibition, the conferences and the concert will be paid for by a friendly association, without soliciting a single franc from the donations entrusted to Vivere for its field activities.
For more information: vivere20@vivere.ch