Dear Members and Friends,
1° Ukraine
Living, in spite of everything!
Received from our friend and partner G. who continues the daily assistance to the refugees in the metro in the besieged city of Kharkiv:
"April 2: It's a wedding in the metro.  Anastasia, a nurse, marries Anton, a dentist. The first wedding took place in the metro station, the registration was done by the mayor of Kharkiv.  People in the metro want to live their lives to the full despite the war.»
Witnessing!
Two of our staff members went to meet Ukrainian refugees and to support Vivere's partners who are helping them in Moldova and Transnistria. The radio station 'Ligne de cœur' was kind enough to take this testimony on air:
Jess recorded the stories of refugees hosted and cared for by our partner association Compasiune in the village of Costesti, south of Chisinau. We invite you to listen to them in the following document, with thanks to Mykyta for her voluntary help in editing:
Remember!
This is now the second violent aggression against the Ukrainian people by the army of the criminal Kremlin clique. In 2014 there was the first war started by pro-Russian separatists and Russia, taking place in Eastern Ukraine, mainly in Donbass. Between 2014 and 2020, this war caused more than 13,000 deaths according to the UN (3,350 civilians, 4,100 members of Ukrainian forces and 5,650 members of pro-Russian armed groups) and the displacement of nearly 1.5 million people.
Working in the country since 2004 to counter human trafficking, Vivere had of course to extend its action in favour of civilians fleeing the fighting and taking refuge further north: with Y. S., founder of the association 'Road to Life', we had then participated in providing basic necessities to the most vulnerable mothers and children in this exodus.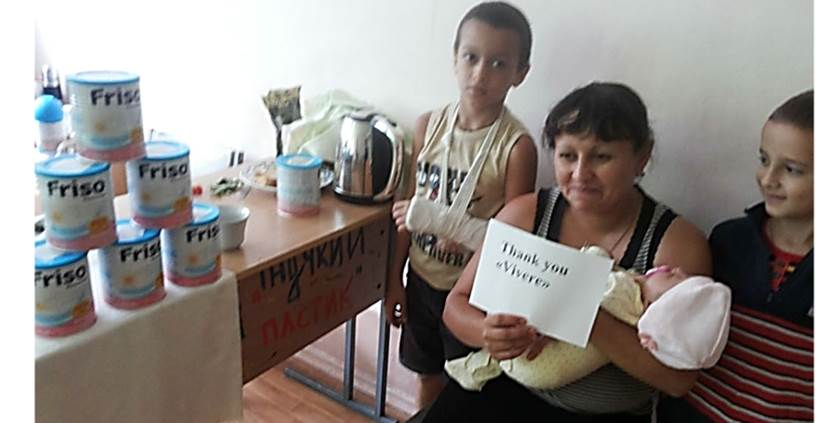 We call on everyone to act according to their possibilities to help the Ukrainians, at home or where they are refugees, and to demand a cease-fire.
2° Let us not forget the other fronts!
Because of its geographical proximity, the situation in Ukraine is of course the focus of attention, which is normal. But elsewhere too, and just as much, the world is on fire, the massacre of innocents continues, impunity offends those who love justice. For its modest part, Vivere has not slowed down its efforts in Africa, Asia and the Middle East. The next few Newsletters will try to catch up with the information we owe you on these subjects.
Date to remember:
The next General Assembly of Vivere is scheduled for
Thursday 16 June, 7pm, in Lausanne.
Please keep this date and your presence will be important.
Thank you for your attention.
The Committee of Vivere